I'm not talking about the rulers of the Chinese Communist Party during the Cultural Revolution. The Gang of Four I'm talking about is the late '70s British post-punk band.
They've been a favorite of ours for a while, and the album "Entertainment" is probably one of the best albums. So, when we read that they were coming to town for the 40th anniversary of "Entertainment" and playing the album in full, of course, were going to go. Even if the show was a 40-minute subway ride away way up in Hongkou. Even if we had to work the next morning.
Rachle and I both went to concerts quite a bit back home, although that started tapering off as we got older. We hadn't been to one yet in China. I'm sure there's a pretty cool music scene here somewhere. But cool music scenes are for people who aren't nearly 40 years old. They're for people who go to bed after 10 pm.
But we braved the night. The venue, Modern Sky Lab, was pretty cool. In a shopping mall, of course. It kind of reminded me of what First Ave in Minneapolis might have looked like when it first opened. The set up was very similar, and they were about the same size. We were able to stand right up near the stage.
I was mainly expecting to go and be surrounded by expats. Probably older, hipster expats, right? Or former punks who were trying to convince themselves they were still cool even though they were now executives for multinational corporations.
Instead, most of the crowd were teenage Chinese girls. We got surrounded by people who dressed like art students. They were all so cool. So very, very cool.
Everyone was politely interested in the opening act, which sounded like a cross between Depeche Mode and Atari Teenage Riot. I wish I would have gotten their name, actually, because they were pretty good. I wish I spoke Chinese better so I could've asked someone.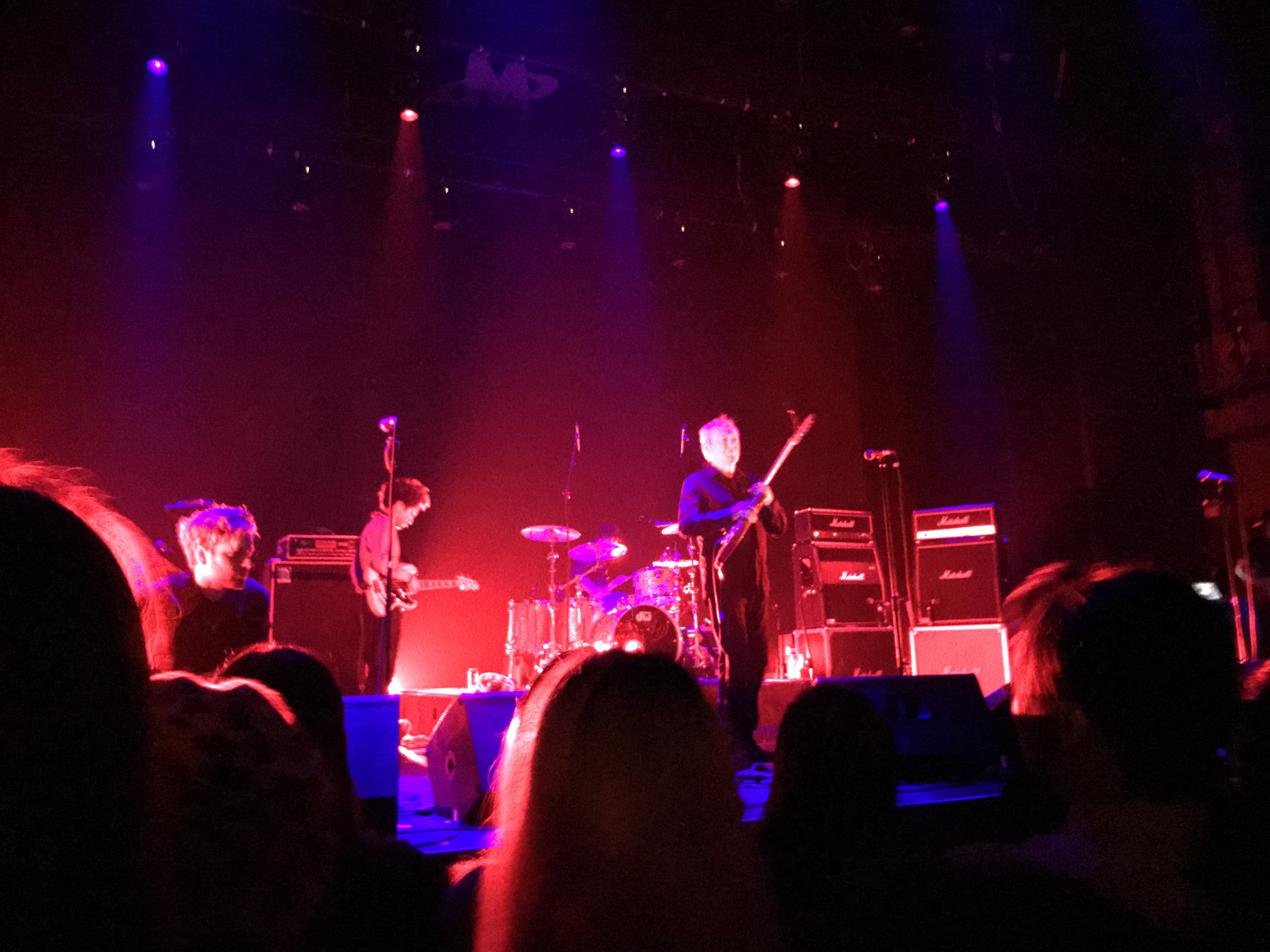 Then Gang of Four came on. Of course, there was only one original member, who actually seemed like he was maybe a little bored with the whole thing. The lead singer, who looked kind of like a 90s heart throb, walked on stage, and the teenage art students screamed like this was the Beatles in 1965 or something.
The crowd danced and jumped and rocked back and forth. People were singing along. A mosh pit formed next to us, and we got jostled. My toe was stepped on so many times. The teenage art school girls were moshing the hardest, putting the few men in the audience to shame.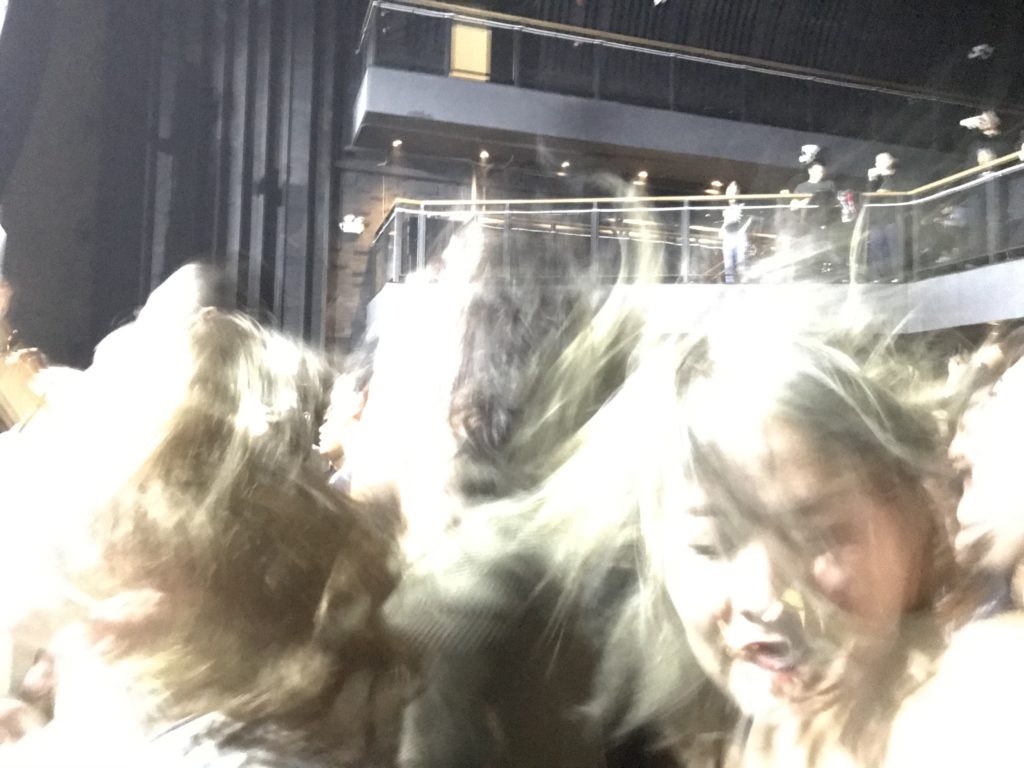 But, the moshers all had excellent concert etiquette. One girl dropped her phone. Strangers next to her used the flashlights on theirs to help her look. Another guy dropped his wallet. RMB flew all over the dance floor. The mosh pit paused long enough for the crowd to pitch in and help him pick up his money. Nobody pocketed any for themselves.
Overall, it was pretty cool to be there, watching so many kids going absolutely nuts for 40-year-old music from the other side of the world. Gang of Four is still big in China.