The Chinese New Year, or Spring Festival, is undoubtedly the biggest of all the big holidays in China. It's like Christmas, Thanksgiving, and New Year's all rolled into one gigantic seven-day festival of red lanterns and dumplings. In Shanghai, they celebrate the Chinese New Year by traveling out of the city. This is often the only time migrant workers go home to see their families. It usually results in the largest human migration, ever. Although, the whole stupid COVID-19 pandemic is likely going to put a bit of a damper on that this year.
How do the Chinese Celebrate Chinese New Year?
Chinese New Year(新年)or Spring Festival (春节) is based on the lunar calendar, so unlike our Christmas and New Year, it's falls on a different date each year. This year, the big day is Friday, February 12th. Celebrations start before that, and officially, all of China gets the entire week off.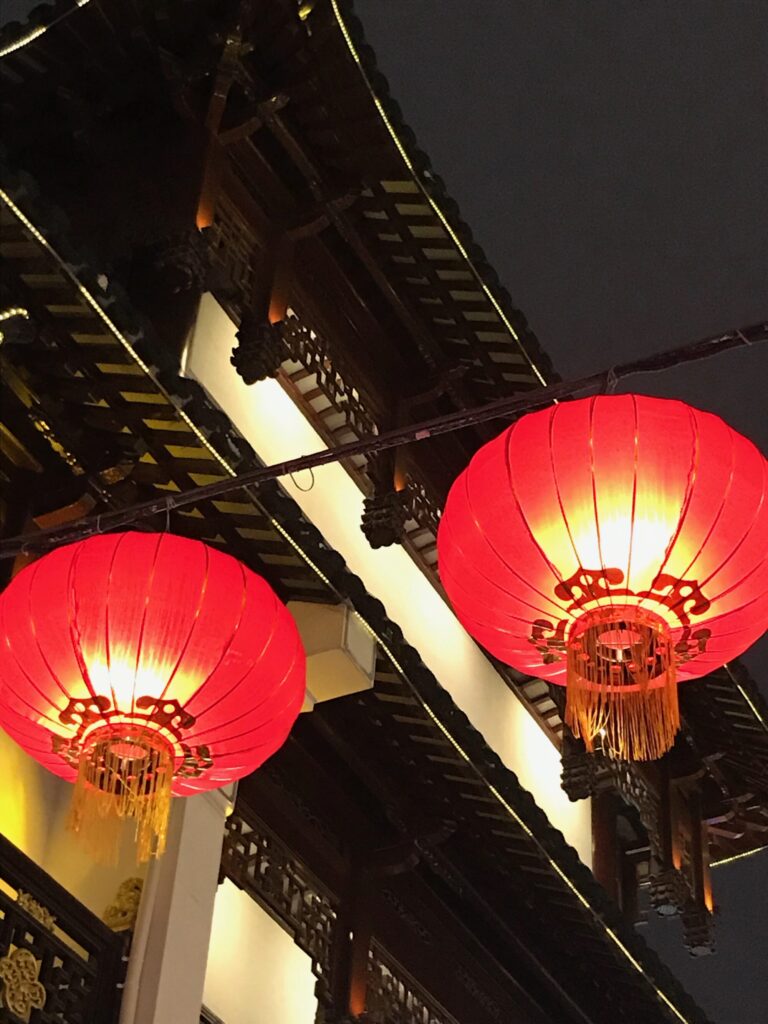 Each year has its own corresponding zodiac animal, which you might know about if you've ever read the place mat in a Chinese restaurant. This year will be the year of the ox. Last year was the year of the rat.
In the week before the holiday, people hang red decorations on their doors and windows. City workers hang red lanterns from street lamps. People also clean their homes, literally and metaphorically cleaning out the dust from the old year and making room for the luck and hope of the new.
On New Year's Eve, people traditionally have a gigantic meal with their families and exchange gifts and red packets (红堡) which are red envelopes full of money. Dumplings (饺子) are the traditional food of choice, but people will also eat chicken or fish. Stores close, and in the evening, people nestle in to watch the big CCTV New Year's Gala.
The next day is for visiting nearby friends and relatives. And of course, for more eating and drinking. People in smaller villages will light off fireworks and firecrackers. It's bad luck to cut your hair or get in any sort of argument or fight.
And if the zodiac animal is the year of your both, you need to wear red underwear for the rest of the year to ward off bad luck.
Will Celebrations Change This Year?
Things are a little different this year. The government is heavily discouraging people from traveling, due to fears of new COVID-19 outbreaks. Cities are paying people to stay home, and strict quarantine measures are keeping a lot of folks from going back to their families. Also, Chinese New Year is traditionally the season for English teachers to go to Thailand and get drunk on the beach. That ain't happening this year.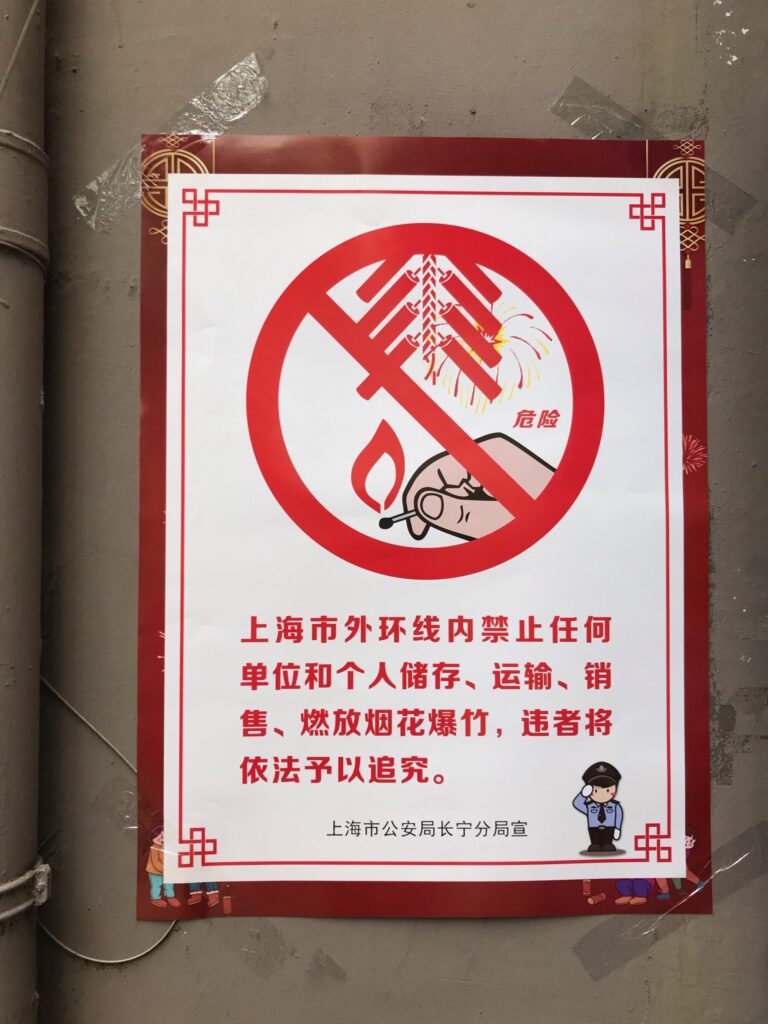 However, Shanghai is still in fully festive mode for celebrating the New Year in 2021. Red lanterns are hanging all over, and cute red ox paper cut outs adorn the doors of most buildings. There won't be any fireworks, unfortunately, since they've been banned in downtown Shanghai. It's disappointing for me, since I like fireworks, but understandable considering this is a densely populated and flammable city.
We're going to be spending the holidays with all of our coworkers who aren't able to travel. The local people will still be spending time with their families, of course. The rest of us will be making dumplings, having a few drinks and celebrating in our own way.
There aren't any dragon dances or anything like that to see, as far as I'm aware of. My impression is that's more of a Southern China thing, and not quite as big here. Usually, Shanghai becomes a bit of a ghost town during the Spring Festival. It will be interesting to see if it's still as quiet, or if COVID-19 will keep it bustling. Who knows how much of an impact the pandemic will have on they celebrate the Chinese New Year in Shanghai this year.
If you want more information on Chinese New Year, somebody went and made a whole website about it.
How to Wish a Chinese Person "Happy New Year"
The easiest way to say "happy New Year" is to just say "新年快乐" (xīn nián kuài le) which literally means "happy new year." I've also learned a few other phrases I'm trying to memorize in order to try out on my unsuspecting Chinese friends and coworkers…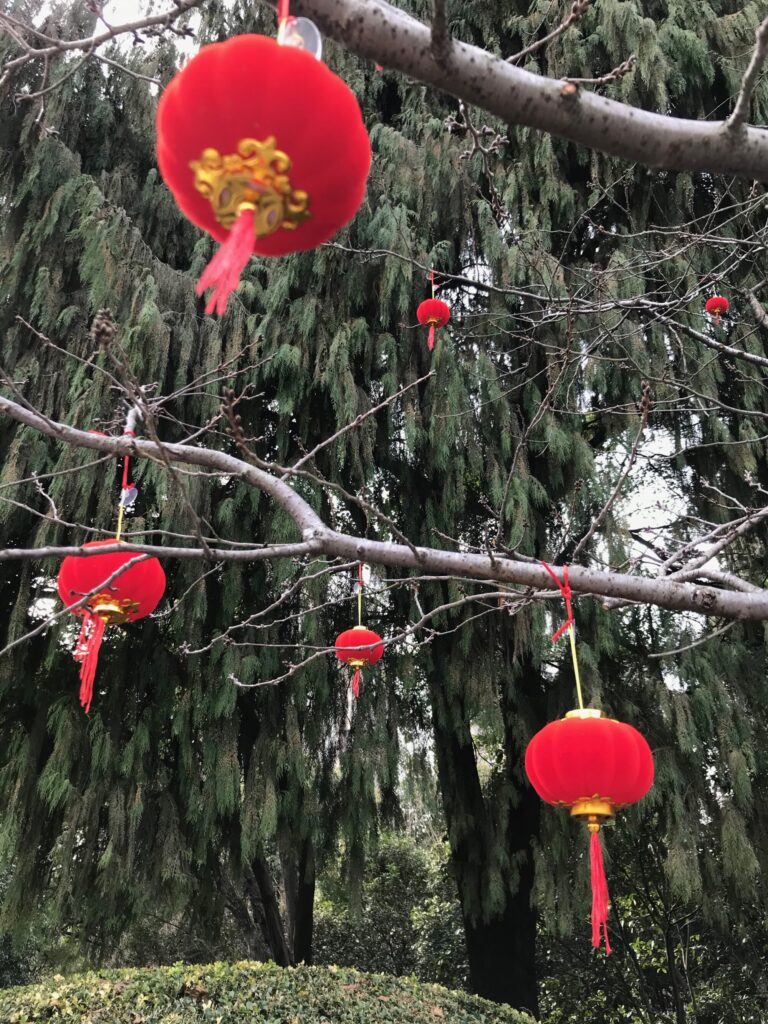 Start with 祝你 (zhù nǐ)which just means "wish you", and then move on to…
万事如意 (wàn shì rú yì)
This means "hope everything goes as you wish it to", which is a nice thing to say, I think.
大吉大利 (dà jí dà lì)
"Good luck and great prosperity". Not bad.
工作顺利 (gōng zuò shun lì)
"Work smooth." This is basically saying you hope someone's work goes smoothly. Always a nice thing to hope for.
恭喜发财 (gōng xǐ fā cái)
This is a wish for happiness and prosperity. It's apparently a good thing to say if you're getting a red packet. If you're greedy, or feeling especially cheeky, you can say 恭喜发财,红包拿来 (Gōng xǐ fā cái, hóng bāo ná lái) which translates to "I hope you have happiness and prosperity, now give me a red packet."
There you go, now you know what to say if you find yourself in Shanghai celebrating the Chinese New Year. 祝大家新年快乐!