Hoi An, Vietnam is an ancient city, both bustling and quaint. The old streets are clogged with charming buildings. Walls are strewn with thousands of cute little lanterns that seem almost built for your Instagram feed. It took me a while before I could really appreciate the place.
Hoi An's Picturesque Ancient Town
Hoi An is almost smack dab in the middle of Vietnam, just about an hour or so outside of Da Nang, and a little further from the underrated former imperial city of Hue. The coastal city of Hoi An was once a major trading port which, combined with French colonialism, led to the overly charming mix of architectural styles that draw in tourists by the boatload.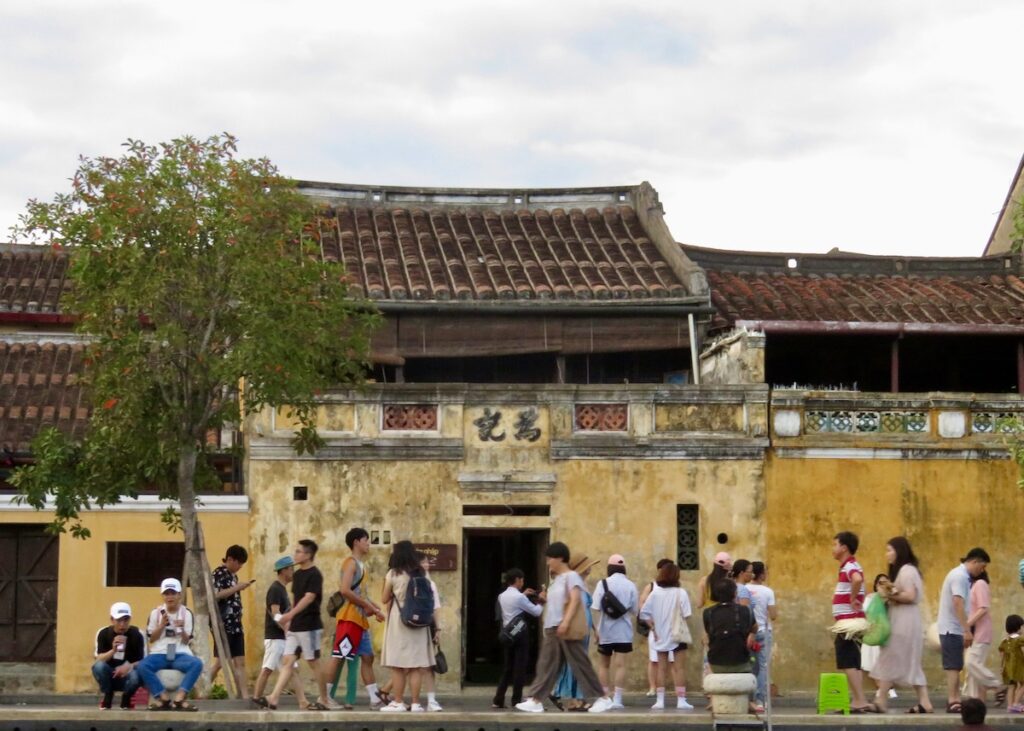 There's a blend of Vietnamese, French, Japanese, and Chinese building styles in Hoi An's ancient town, which is also a UNESCO world heritage site. And, to be honest, Hoi An's ancient town is pretty cool if you're into old buildings. You could spend hours wandering the streets, looking at the yellow stone facades and trying to ignore the trendy coffee shops inside.
There are also numerous, impressive, Chinese-influenced temples, and numerous museums hidden away among the trendy coffee shops. A single ticket gets you access to numerous sights. We were lucky enough to witness a woman demonstrating traditional fabric weaving on an old loom while watching music videos on her phone.
Speaking of fabric, Hoi An is also famous for its tailors. You can get a shirt or suit or whatever made in 24 hours for cheap if you want. The streets are filled with touts trying to convince grubby backpackers they need a custom-tailored silk suit.
One woman showed us a notebook she had full of reviews. Most of her customers seemed satisfied, but numerous reviewers also commented things like "be careful, she gets handsy" or "she likes to grab you in inappropriate places."
Hoi An's Boats and Beaches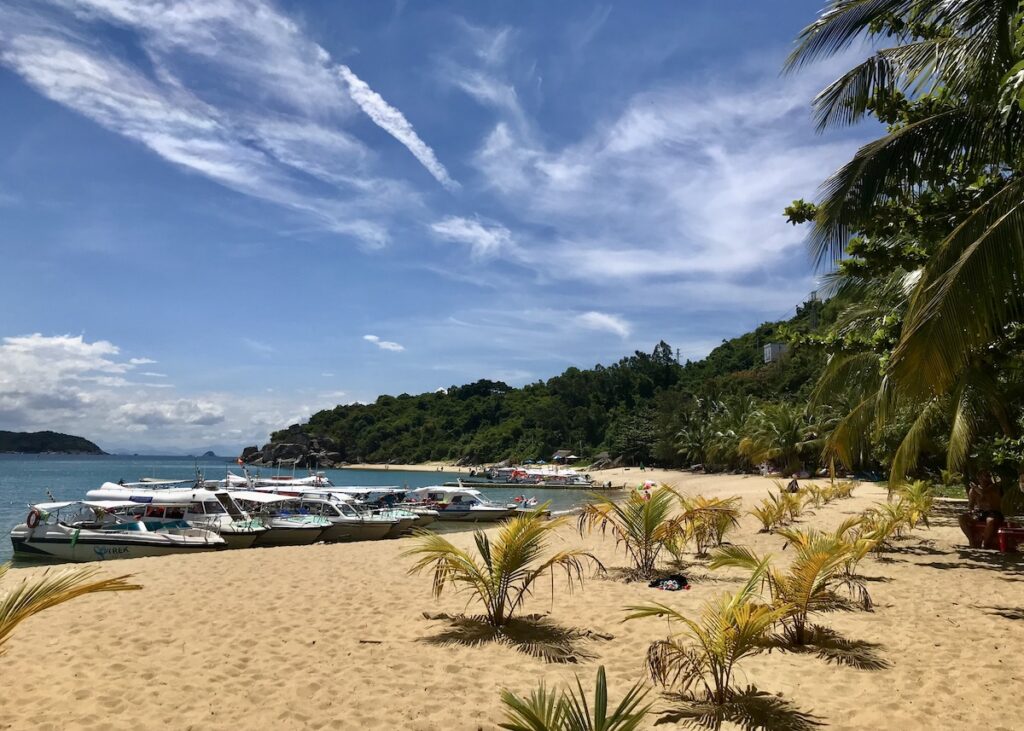 Hoi An has lots to do when you get sick of wandering the ancient town. Cua Dai and An Bang beaches are a short cab or bike ride away. A combination of typhoons and erosion washed away most of Cua Dai's beach, which is too bad. At least it isn't so crowded now.
After trying and failing to sell us some jewelry, one old lady on the beach tried to convince us to Hoi An was a great place to conceive a child. The residents of Hoi An are anything but bashful.
To be honest, though, the beaches on the mainland near Hoi An aren't the best beaches I've ever seen. They're fine, but nobody goes on vacation to settle for fine, do they? If you really want some nice beach time, take a short boat ride out to the Cham Islands.
We went as part of a scuba tour. The waves were choppy, and my dumb macho ass refused to take any medication. An hour later I was doubled over the boat toilet. I got carried to an island on a speedboat, and I've never been as happy to be on dry land. I almost fell to my knees and kissed the sand.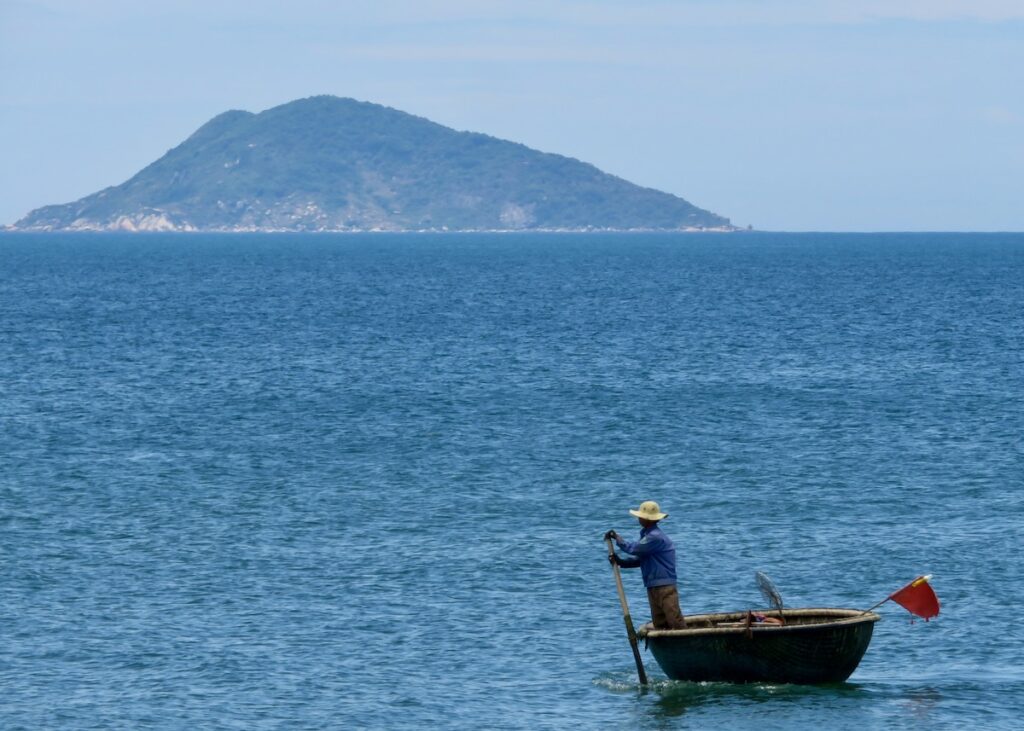 Another, non-seasick-inducing alternative, is to take a fishing tour in a traditional woven circular boat. These things look like little floating wicker bowls and local fishermen still use them to this day. Your boatman will teach you the traditional way to fish for crabs and maybe weave you a shrimp out of a palm leaf. It's cute.
The city is also famous for its lanterns. You can take a boat ride in the evening and let some little paper lanterns loose to float out into the water. Also cute.
The Tourist Zone
All of the above things are fine. Maybe better than fine. They're all great things to do on vacation. In fact, when you list them all together, Hoi An sounds like a dream vacation. A charming ancient town, nearby palm-fringed beaches, floating around in a wicker basket… But, for some reason, something about all of it felt strangely lacking.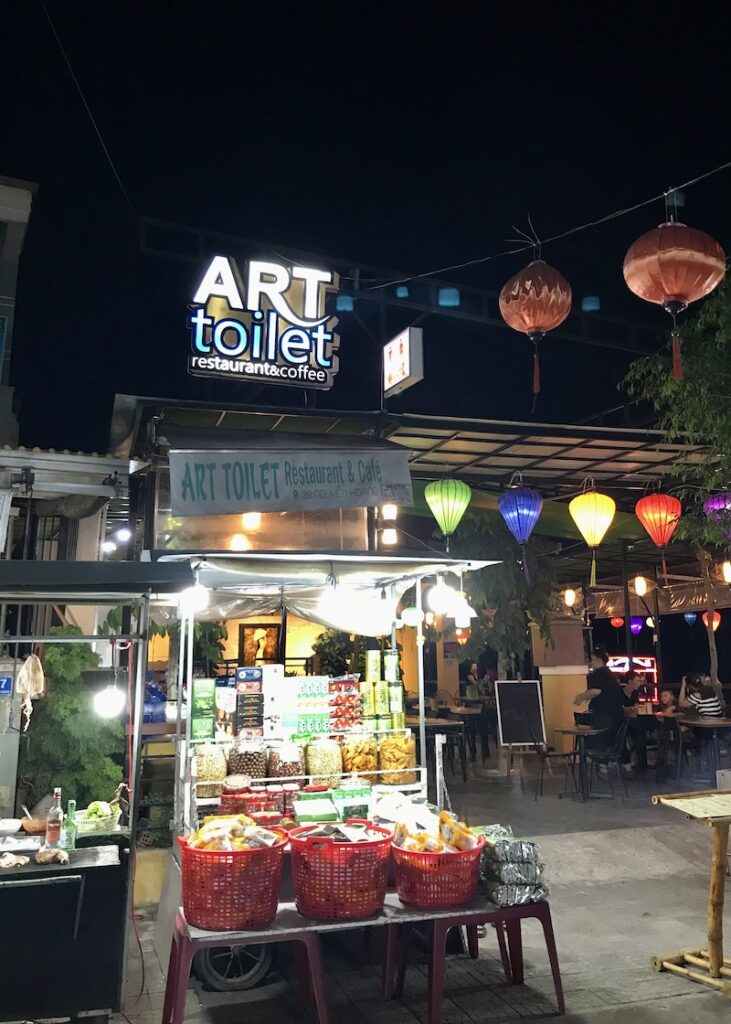 Maybe part of the problem is that all these great activities tend to draw great crowds. Hoi An spans a river. The one side, where most of the old town is, is touristy, but pretty chill. The other side, however… oh boy.
It's a tourist zone. And it's just like the tourist zones everywhere else in South East Asia. Maybe everywhere else in the world.
Herds of ruddy-faced sunburnt Westerners push and shove through streets lined with booths full of tacky merchandise and ironically hilarious t-shirts. Touts line the edge of the herd, culling the gullible into their bars or souvenir booths and there's a crowd of guys who are way too drunk and it all feels like a piece of sanitized cruise ship excitement that could really be anywhere.
And every time I go to one of these tourist zones, I think to myself "Nah, it'll be fun and interesting this time" and it never is and I always end up wondering how different this herd of tourists really is from the herds of French colonialists who arrived two hundred years ago and I head back to my hostel feeling kind of empty and a little disgusted with myself.
The Sunset and the Funeral
I was feeling that way after a few days in Hoi An. So, instead of going back to the tourist zone, I rented a bike from the hostel where I was staying and rode out into the rice fields that surround the city.
I got lost among the green paddies and the water buffalo and the mountains in the horizon. The sun set, and let me tell you, Vietnam has some of the most beautiful sunsets I've ever seen. Any pictures I took or description I could try to write is going to be crap in comparison.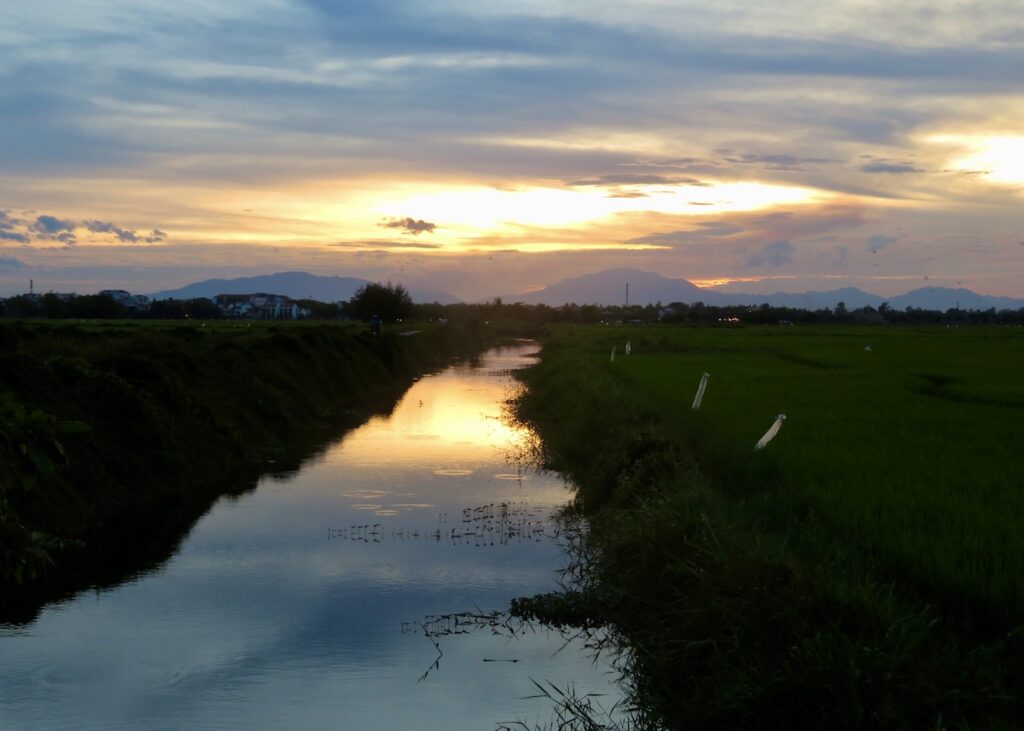 Then, early the next morning, like 4 or 5 AM early, I woke up to a commotion of some sort from outside my hostel window. Some discordant music blaring, a mix of horns and drumming. So, I got up and pushed open the shutters to see what was going on.
It looked like some sort of parade, and it took a minute for me to realize it was a funeral procession. Mourners marched along all in white, while a group of people in yellow carried an ornately carved casket that looked like it could be a palanquin for a queen or a sultan or something. I watched the procession march past, and after a few minutes, they turned a corner and were gone forever. The drums and horns faded out into the distance.
It was sad and also really beautiful and moving. Maybe equally as beautiful and moving as the sunsets. I took one blurry photo, but then I felt like maybe this wasn't the sort of thing I should be taking pictures of.
It's also something I would have missed had I stayed up all night getting drunk in the tourist bars. And it finally made me feel really glad I'd decided to visit Hoi An.