The Power Station of Art and TeamLab:Borderless are conveniently located next to each other on the banks of the Huangpu River. Shanghai is famous for many things, but modern art isn't really one of them. Modern architecture, sure. Maybe even modern shipping? It is the world's largest container port, after all.
There's a stereotype that Shanghai is all business. As my Chinese friends say "it's a city for making money, not for living." But, when you look closer, though, there's actually a lot of really interesting modern art going around.
There are museums all over the place, but the Power Station of Art and TeamLab:Borderless are probably my two favorites. Not that I've been to all of them. They're perfect for when you're bored on a rainy or overly polluted day.
The Power Station of Art
The Power Station of Art is in an old power plant. It's pretty unmissable, with a huge smokestack. The interior space is gigantic, and it's filled with surprisingly edgy art. It's actually China's first state-run contemporary art museum.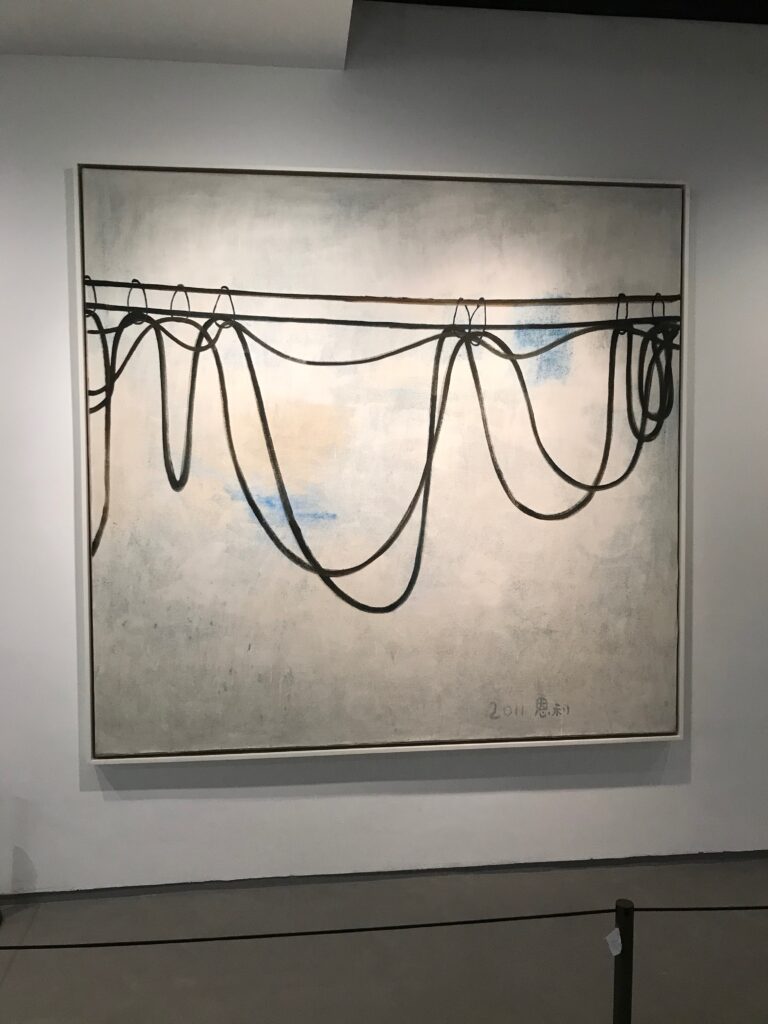 Last year, when I went for the first time, the museum was full of different exhibits from artists around the world. There was a selection of pictures from a Venezuelan photographer whose name I forgot, and an interactive display about the 43 students who went missing in Mexico.
Sometimes modern art can be annoying. Like, when you get a whole big canvas full of just squiggles and a red square or something like that. However, I found most of the stuff at the Power Station of Art pretty thought provoking and interesting.
Today we went again. There was a whole exhibit from Shanghai artist Zhang Enli. At first, I thought his paintings were just more abstract squiggly lines (some of them were.) Then, I realized a lot of them were still life paintings of ropes and wires. There was a whole room made of cardboard boxes. Kind of interesting? Though I don't know if it made me "question the reality of existence between the artist and the art" or whatever.
Most of the other exhibits were gone when we went today, though. Where was the permanent collection? Where was the display on Shanghai film and cartoons?
I don't know if the whole pandemic had anything to do with it, or if there were some cuts in funding or what, but the museum was mostly empty. Being in a converted power plant made it seem extra empty.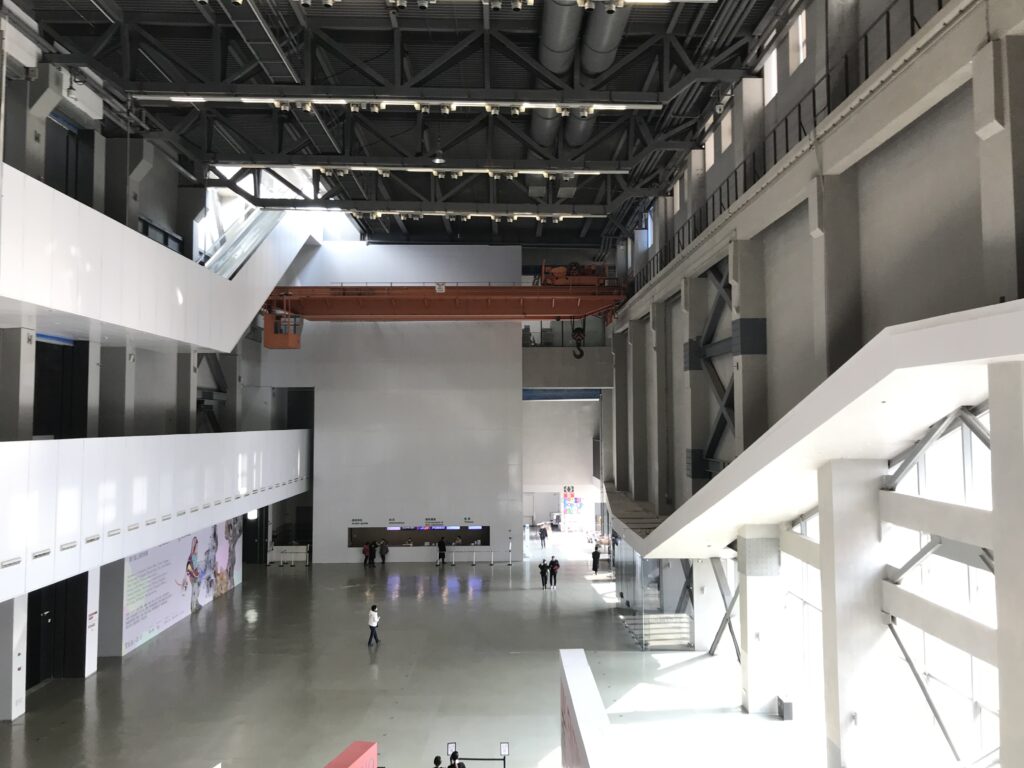 Hopefully, it stays open, cuz I think it's neat. Most exhibits are free, but special exhibitions might cost money. We paid 60 RMB today.
TeamLab: Borderless
Just down the street from the Power Station is TeamLab: Borderless. It's not quite a museum, but more an interactive digital art exhibit. TeamLab are a Tokyo based Japanese art collective that make interactive digital art. The thing is sponsored by Epson, a company that makes printers.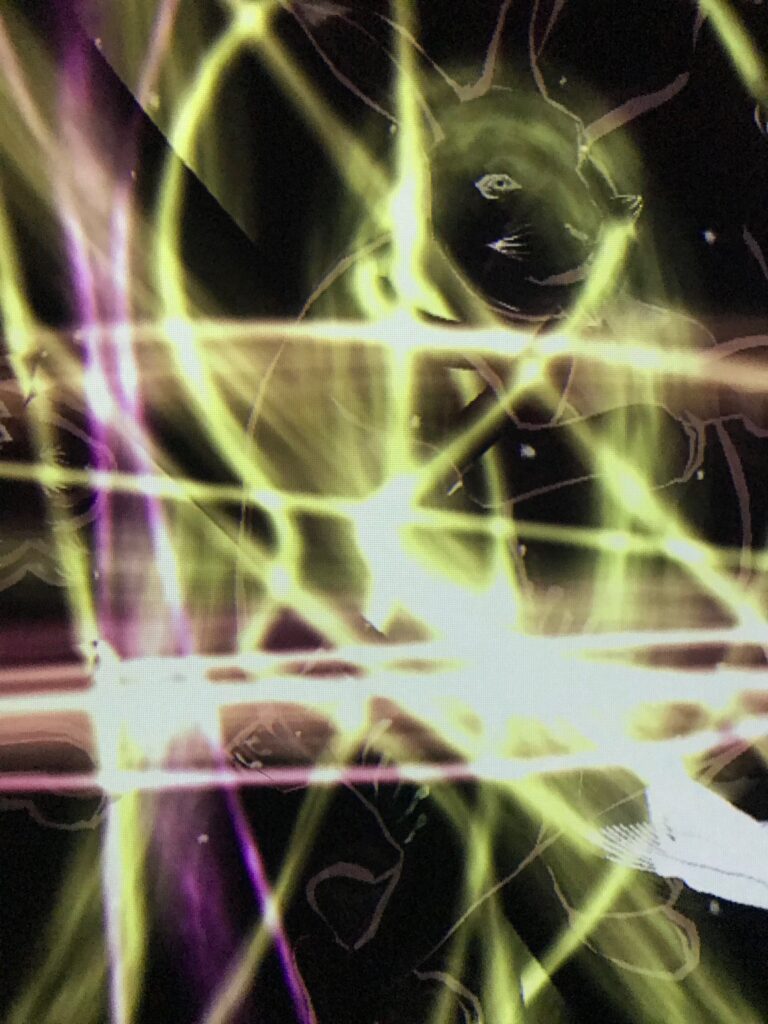 I was skeptical at first. It sounded like the whole thing might be kind of corny. In reality, it was really, really, really cool.
There are digitally projected lines and lights all over giant rooms. You can walk around and put your hands on the walls and change the colors and what's happening. In one room, colorful bouquets of flowers grow on the wall wherever you push your hand. In another, you can make flocks of butterflies that then cruise around the other walls.
It's very psychedelic, and very trippy (surprisingly so, considering how illegal drugs are in China). Also, it's very whimsical and a lot of fun. If running around in a giant building and touching psychedelic digital things sounds like fun to you.
TeamLab: Borderless is also quite a bit more expensive. 249 RMB per ticket. Totally worth it, but still, you could go to 4 Power Station of Art special exhibitions for the same price.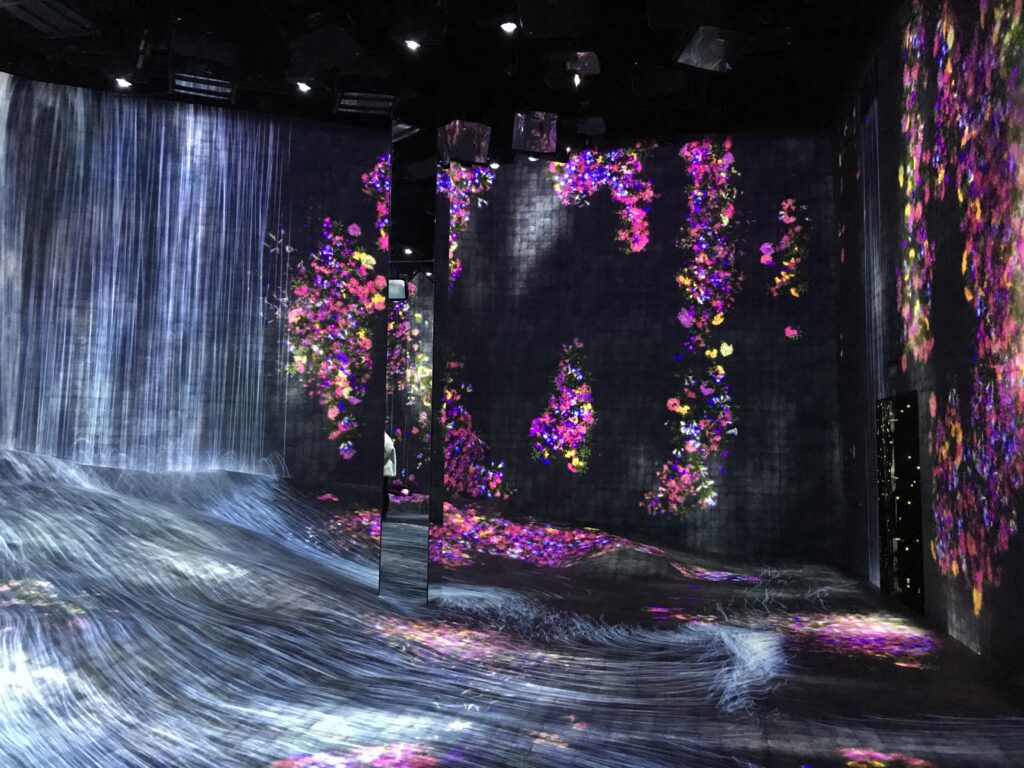 Overall, both the Power Station of Art and TeamLab:Borderless are great if you want to spend an afternoon looking at cool stuff. They're also good examples of how Shanghai is more than shipping containers and skyscrapers.