The world has many fascinating cities. Grand amalgamations of humanity that bustle with culture and energy. When I first visited Beijing, I was somewhat underwhelmed. It was only after going back that China's capital revealed how awesome it was. Here's why I think you should give Beijing a chance.
Ancient and Modern at the Same Time
Beijing is a bustling modern city. There's an extensive subway system. There are skyscrapers and corporate headquarters. You can wander around in malls and buy modern brand name whatever the hell you want. But that stuff is dumb. You can do that anywhere.
You didn't come to China for the malls and the shopping. At least, I sure as hell hope you didn't. You should have come to China to see an ancient culture that's launched itself into the twenty-first century. China is a land where the antique and the modern crash together, and that's super evident in Beijing.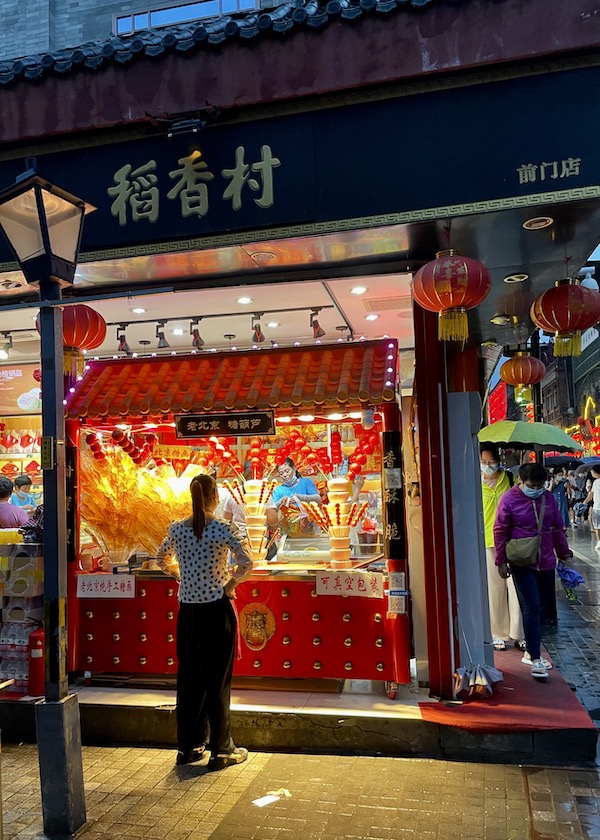 Beijing is a city where two-hundred-year-old networks of alleyways wind their way under the shadow of those skyscrapers and corporate headquarters. You can take a modern subway to visit palaces, parks, and temples that have been around longer than your whole country.
It's an absolutely fascinating mix of old and new. And, to be honest, I find the old much more interesting. Wandering the city's hutongs (that maze of old alleyways) can eat up an entire afternoon. There are some that are commercialized and tourstified, sure, but you can wander a bit and suddenly find that you've stepped back in time a hundred years.
Beijing is Surprisingly Friendly
Perhaps the most surprising thing about Beijing was how friendly people are. I never expected to find that level of friendliness in such a massive megacity. Yet, walking down the back alleys, people will smile and say "hello" (or rather, "你好"). There's a community feel to the hutongs that, while present in Shanghai, felt much stronger in Beijing.
Of course, this is China. The Chinese are generally quite friendly and helpful. Unfortunately, as a rule, they don't speak a lot of English. Thankfully, my Chinese level has finally reached the point where I can at least make some basic small talk with the shop owners and waitresses.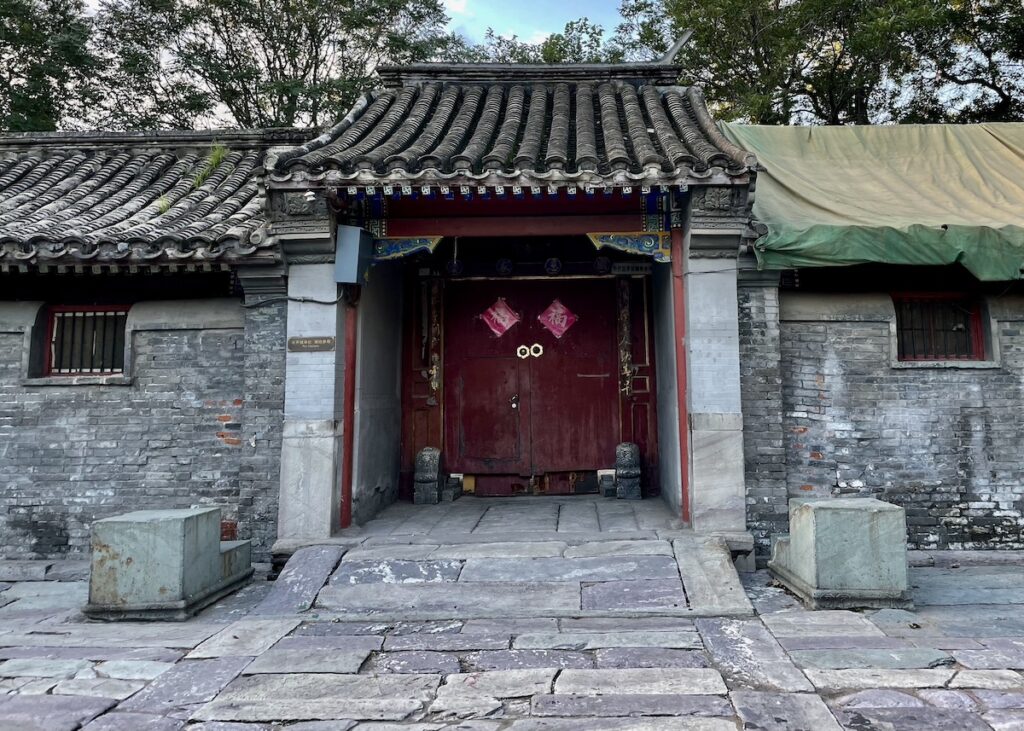 At first, I thought this was tourism-related friendliness, as in, they were just chatting because they wanted my money somehow. Or maybe they were happy to see foreign tourists after being isolated due to COVID-19 travel restrictions for so long.
However, the Beijing friendliness level actually seemed to decrease the closer we got to the big tourist sights. People weren't rude, but they were down to business. The friendliest people we found at the Summer Palace, for example, were in fact tourists from other parts of China.
Like everywhere in China, people in Beijing will gawk at you if you don't look Chinese. But, if you smile and say "你好" (nǐ hǎo) they'll usually smile and greet you back.
Beijing is China
Beijing, is, of course, probably the Chinaest Chinese city in China. Close your eyes and picture a big city in China, and you are probably thinking of Beijing.
The city is full of classic China sights, like the Great Wall, the Summer Palace, Tiananmen Square, and the Forbidden City. There are also some very beautiful city parks and gorgeous surrounding mountains. You can go watch some Peking Opera and eat Peking duck as well, while you muse on why the British thought "Beijing" sounded like "Peking."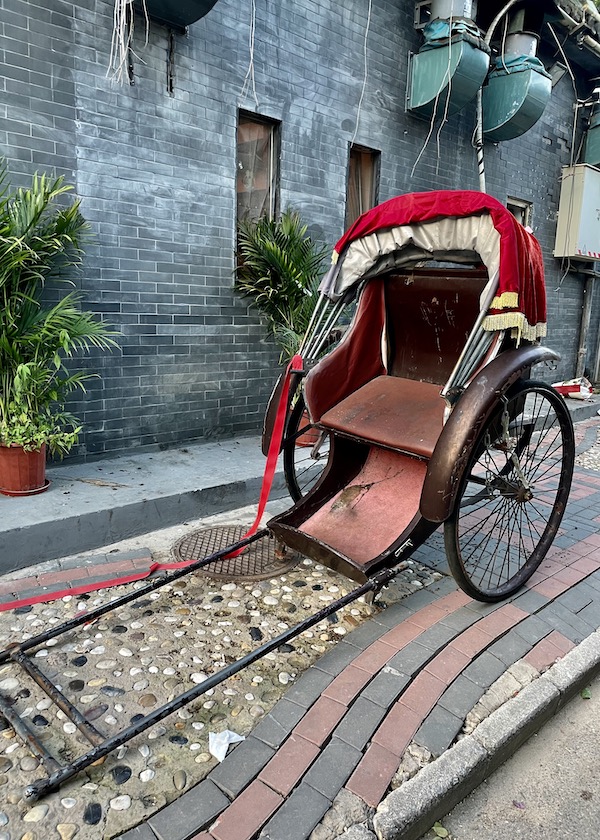 Even the language is standard Chinese here. The Beijing accent is the standard Mandarin Chinese accent. People, in general, speak relatively clearly as well (despite adding "r" to everything), so it's a great place to practice your listening skills.
China is a massive and diverse country. However, what you picture when you picture China is probably a picture of picturesque Beijing.
Keep Beijing Weird
Despite being such a traditional place, Beijing is also full of some pretty unique things as well. And by "unique" I also mean pretty damn weird.
Imagine walking down the street, in a relatively touristy rebuilt old part of the city. A man walks by, wearing sea-foam green pajamas. In front of him, walks the fattest corgi you've ever seen. The man carries a long stick, which he uses to gently slap the corgi's butt to direct it where he wants it to go.
In another side of town, you emerge into the light after a long subway ride. You see a man walking down the street with a bird perched on his forearm. It's a fairly large bird, maybe related to a crow or something, with black feathers, white striped wings, and a long tail. He notices you see the bird, and then picks it up and plops in on your girlfriend's shoulder. You think he wants money, but he just laughs as you take a picture, picks up his bird, and walks on like it's just a normal Tuesday.
You can see these things and more on the streets of Beijing.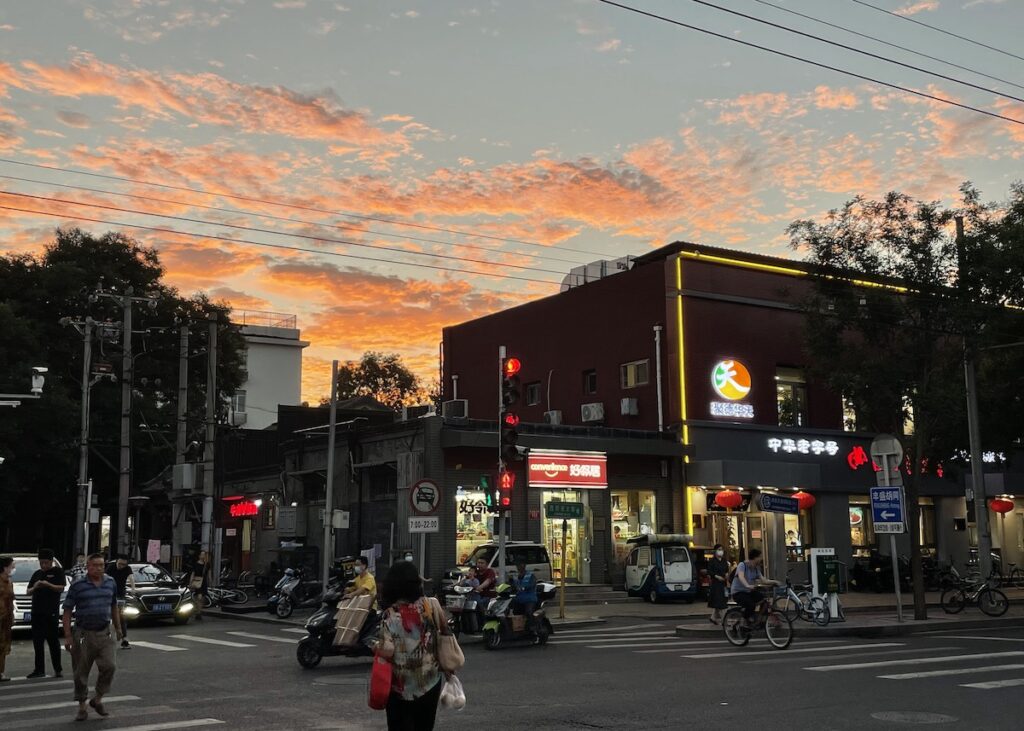 Aside from people wandering around with their various animals, Beijing is also home to some of China's hippest music scenes. The city is known for its (literally) underground post-punk and metal bars. There're also some pretty out there new-wavey electronic acts from Beijing as well. The hipsters in Shanghai all get excited when the Beijing bands come to town.
Regrettably, I still haven't had a chance to check out any live music in Beijing. That's just because I'm getting old and I don't like to stay up so late anymore, though.
The Bad
Of course, life in Beijing isn't just friendly people, ancient architecture, and black-jeaned indie rock scenes. There are without a doubt some bad things about China's capital, that you should keep in mind before you visit.
First of all: the streets suck. I don't mean the traffic or the crazy drivers. I mean that Beijing is really, really, not very walkable.
The city blocks are freaking huge. You'll go and look at your map and say "hey, that's not too far, it's only two blocks away" and then it takes you an hour to walk there because each city block is two miles long. Okay, not really. But it feels that way.
The city is sprawled out worse than Los Angeles and Phoenix put together. The subways are okay but nowhere as comfortable and efficient as Shanghai's or even New York's. So, generally, if you go to Beijing, you'll find yourself using taxis or Didi (China's version of Uber/Lyft.)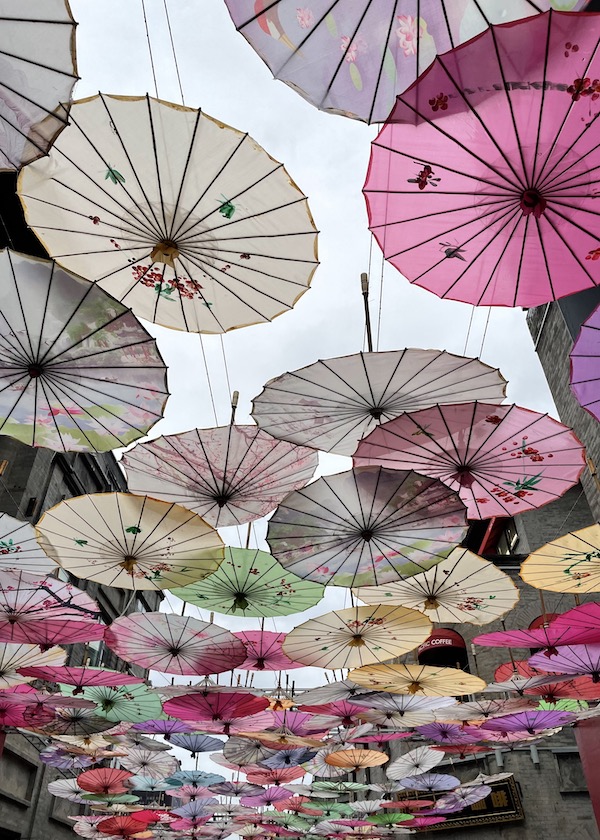 The second bad thing about Beijing definitely surprised me: the food isn't very good.
Now, when I say that Beijing's food isn't very good, I don't mean the duck. Beijing roast duck (or Peking duck for you British imperialists out there) is absolutely amazing, and something that everybody should try at least once in their life.
The rest of the food… meh.
We had noodles, dumplings, and a few other things. Honestly, the best dishes we ate in Beijing (aside from the duck) were ones that came from other provinces. There were some fantastic Xi'an and Xinjiang joints, with deliciously spicy food and live chickens running around the tables on the outdoor patio.
But, Beijing food itself? Just very bland and not flavorful.
Beijing, it's cool.
The other major problem with Beijing is that the more you explore, the more you realize how much more you haven't explored yet. We were there for six days this summer, and it still wasn't nearly enough time to see everything. I've only scratched the surface of Beijing's many quirks and mysteries.
The city encapsulates all the contradictions and organized chaos that makes modern China such an interesting place. On the surface, it can be a little unimpressive, but once you dig a little deeper, you'll find a place unlike any other city in China or the world.
If you've never been to Beijing, you should definitely put it on your list of places to go. If you have been there, come back and give it another look.