Here's the problem with visiting beautiful places: we're limited by language to using cliché descriptive words and awkward metaphors. I can write about some scenery that is beautiful, dazzling, exquisite, gorgeous, handsome, magnificent, marvelous, and still not quite describe my actual feelings. This is how I feel about Yangshuo, China.
Yangshuo is full of handsome karst formations that reach up from the surrounding countryside like sausages grasping towards the heavens. Words and pictures just can't do it justice. There's a reason that Yangshuo is one of China's top tourist attractions. Hundreds of thousands of people come every year to appreciate for themselves how magnificent it truly is.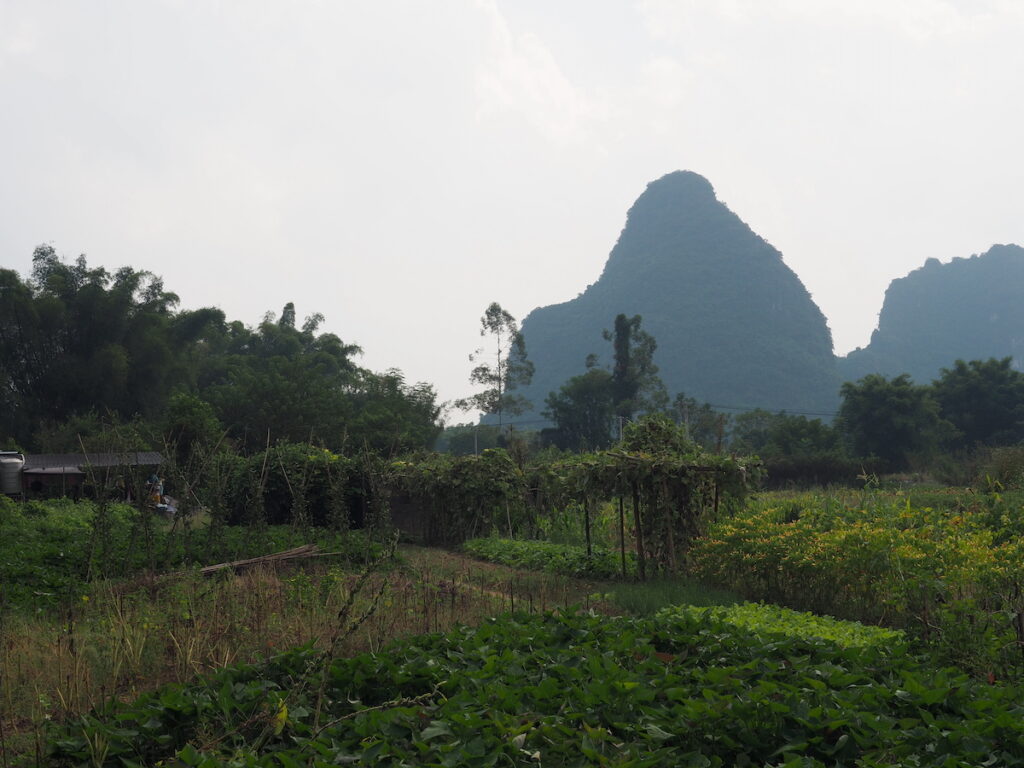 Where is Yangshuo?
Yangshuo is a county within the city of Guilin in Guangxi Province in Southern China. In other words: an easy two-hour flight from Shanghai. Although Guangxi has a long and tumultuous history (it was the birthplace of the White Lotus rebellion, for example), the town of Yangshuo was once nothing more than a sleepy village on the edge of the Li River. In the 1980s, Lonely Planet wrote about the beautiful surrounding countryside, and it became a hipster backpacker haven.
Now, it's been built up into a typical tourist city. Streets lined with hotels, hostels, restaurants, bars, and tacky souvenir shops. Touts sell all manner of tourist activities ranging from leisurely river cruises to hang gliding. At nightfall, hordes of tourists descend on West Street, a pedestrian street that's far too crowded to actually walk on.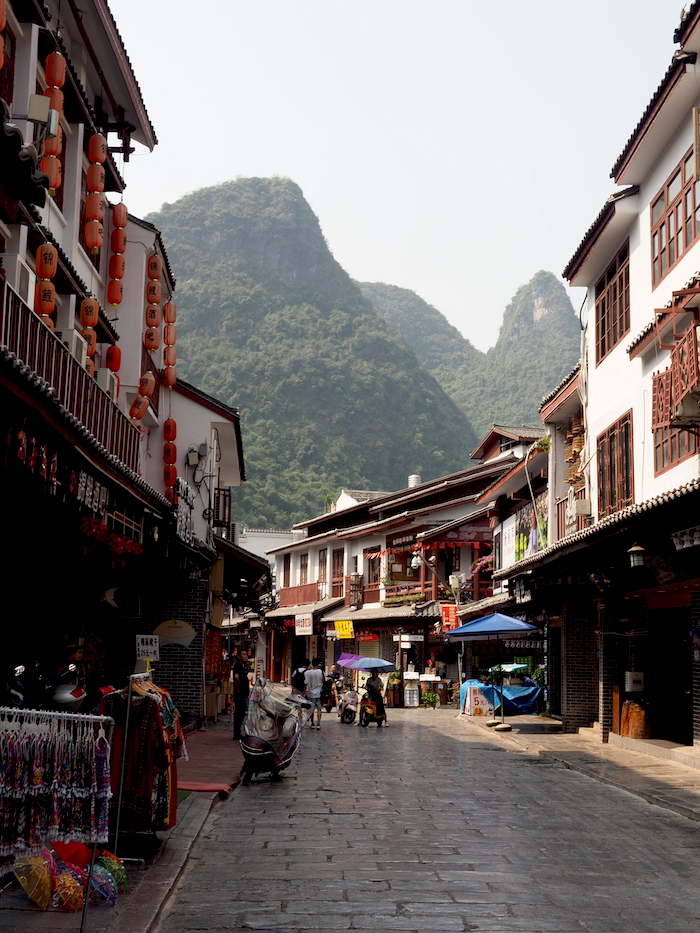 During the day, though, the town is fairly pleasant. The scenic karst mountains peek over the tops of the hotels and restaurants, and the central city park makes for a nice stroll, filled with goofy-looking animal statues. Restaurants abound for the hungry. The area's specialties include: Guilin rice noodles, which were pretty good, beer fish, which was very good, and river snails, which I was too scared to try.
Of course, I didn't go to Yangshuo for the town, and neither should you. Outside of town is where you really want to be.
Scootering the Villages
The scene is completely different even a few kilometers down the road. Charming villages nestle between the steep mountain slopes. People grow vegetables and rice in communal gardens or farm tea on the hillsides. Chickens run freely, and packs of dogs chase each other through the narrow roads. Roosters crow in the morning, waking up the aunties who walk around collecting fresh vegetables and fruits for the day. The uncles head to the river, strip down to their underwear to go for a morning swim.
Luckily, some of the more enterprising villagers have built hotels and guest houses, so it's easy to spend the night and get a taste of rural Chinese life. Get a room with a big window so that you can wake up every morning to a dazzling view.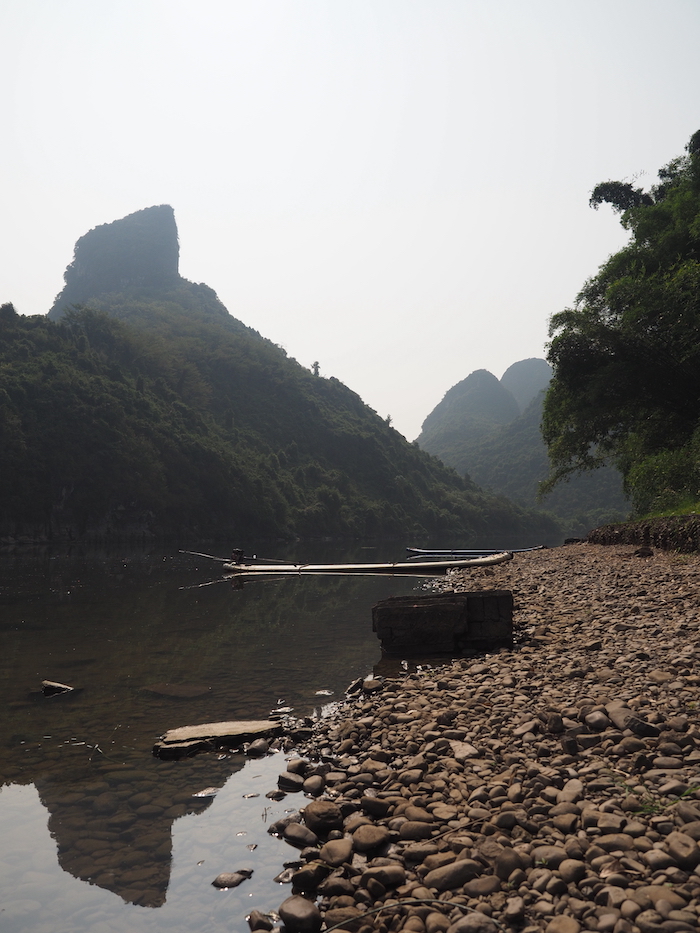 There are no tours or hot air balloon rides in the villages, although there are a surprising number of four-wheeler rental places. The main things to are to just explore the countryside, soak up the country vibes, and enjoy the marvelous scenery.
The best way to experience the area is by renting a bicycle or scooter, both of which are much quieter than a four-wheeler. The roads are fairly flat, but they can sometimes be a bit narrow. Be careful when moving over to let oncoming traffic pass, or when you're staring at the scenery. It'd be very easy to lose sight of the road and end up in a ditch.
How I got a Small Wooden Duck
We woke up early and fought our scooter through rush hour traffic in Yangshuo to go to the Yulong scenic area. My throat ached from the exhaust fumes. My hands got sore from gripping the handlebars too tightly. I swerved around turning cars and other scooters that suddenly stopped in the middle of the road. All those youthful hours playing racing videogames in the arcade prepared me for that day.
I turned off the main road as soon as we could, and we found ourselves by a river in a peaceful valley surrounded by exquisite, towering, finger-shaped mountains. We stopped for a while to watch another traffic jam of bamboo rafts float down the river. Then, not wanting to go back to the main road anytime soon, decided to cruise through a village and get almost completely lost.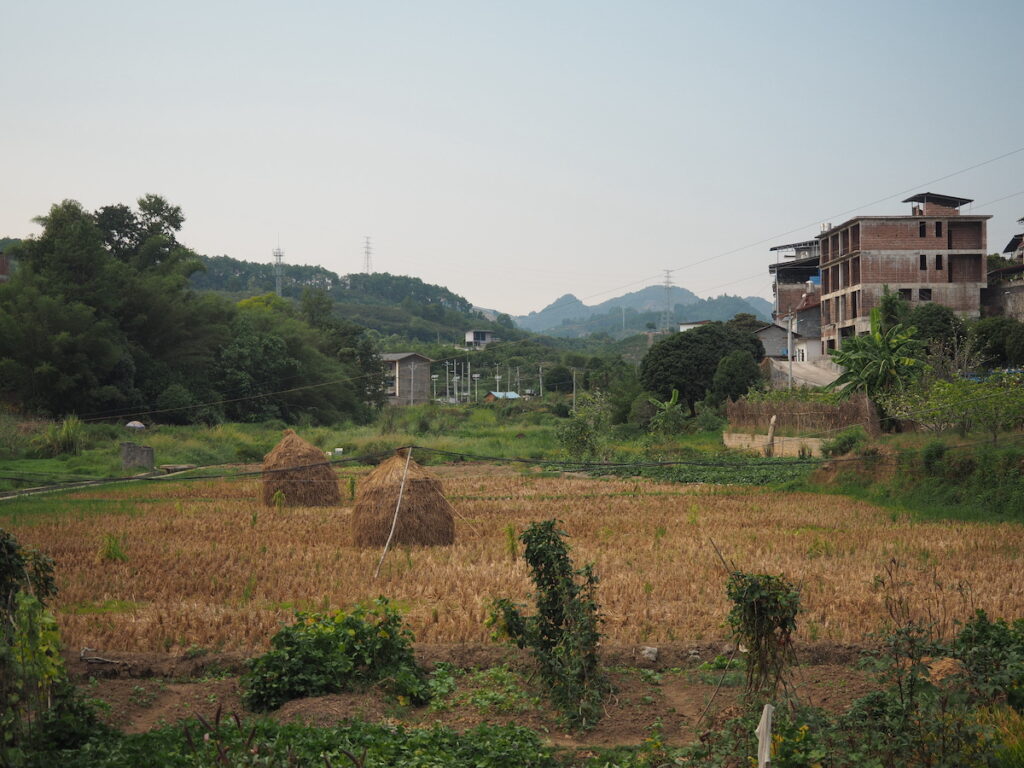 Our scooter's battery gauge wasn't working. We'd driven for an hour but it still said we had a full charge. The lady who rented it to us guessed it could get about 40 kilometers on a full charge, so I kept an eye on the odometer to try and calculate how much charge we had left. Sometimes math can be useful, kids.
The sun was baking hot, and we were thirsty from inhaling exhaust and dust. Luckily, a little girl in a green dress was selling warm bottles of water along the side of the road. She also had some cute little wooden ducks on display.
After some miscommunication, we found out she didn't have change for our 10 Yuan bills. I told her to just keep the change, and she gave us one of the cute little wooden ducks. She said she'd made it herself.
It was adorable. And it was some of the best bottled water I've ever had.
Refreshing Yangshuo
Thankfully, we made it back to the hotel, rehydrated and with just enough juice to roll the scooter up the hotel driveway. Not only did we spend the day looking at dazzling scenery, but we also had an element of adventure, a genuine interaction with a cute villager, and I got a wooden duck out of the deal.
I still think about those beautiful mountains, chomping out of the earth like giant, gorgeous teeth. Awkward metaphors aside, Yangshuo was probably the best trip I've taken in a long time. It was a reinvigorating experience that reminded me while I love traveling. You should go there some time.